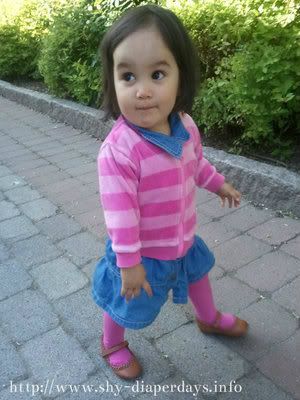 I ignored this blog for a long time, and to all readers of this blog I am sorry for not updating thing blog. The past months, I was not in the mood posting anything about my little girl who is not little anymore. I will should not call her baby anymore. Haha. But I cannot help it. I guess she will be my baby forever.
Anyway, there are many things had happened the past months. Camilla can walks and have few teeth too. I remembered my last post here was about her learning to walk and teething the first time. I realized it was long time ago. I will not promise to update this blog often but I try my best to do it since I maintain my other blogs.
I leave you a picture of my baby Camilla, who was so proud to walk by her self without any support from us. See how big girl she is now.